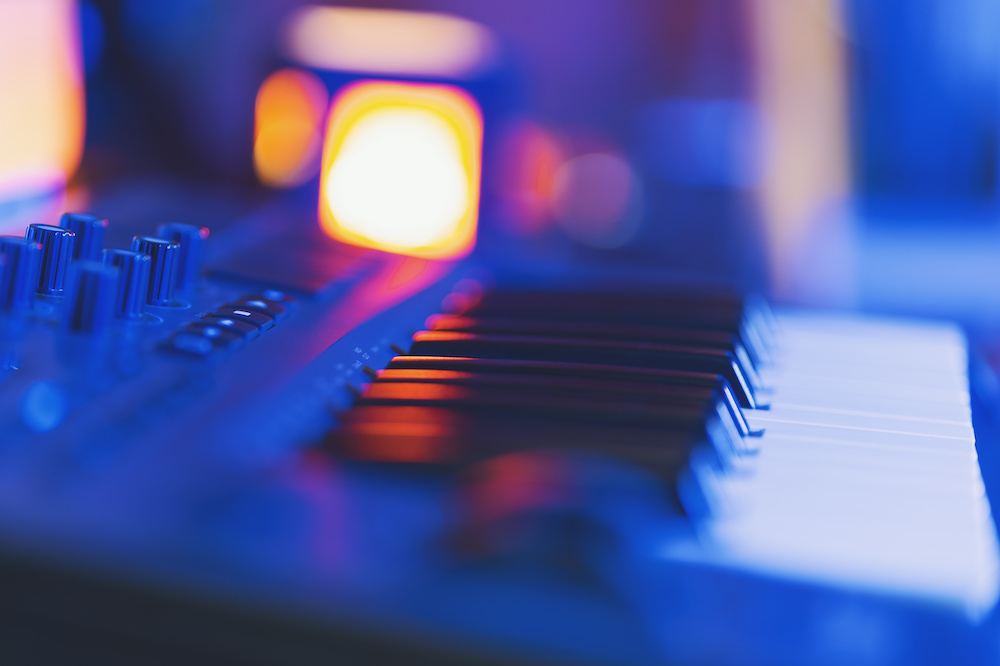 Best 88 Key MIDI Controllers of 2021: Complete Reviews With Comparisons
The best 88 key MIDI controller provides the perfect in-between solution to producing piano-like sounds but with an electronic interface.
In fact, these are the preferred instrument of many musicians because of the variety of encoders available for producing a range of sounds and effects.
Whether you are a performing pianist or a recording artist, a high-quality MIDI controller will offer you expansive opportunities with diverse expressions.
Why Get an 88-Key MIDI Controller?
An 88-key MIDI controller functions as a full-size keyboard, allowing users a close-to-piano-like experience.
Although many musicians are skeptical about investing in these controllers because of the inconvenience of size, others prefer their versatility.
This is because the size of the module leaves a lot of room for additional controllers on site.
For instance, a standard 88-key MIDI controller will have multiple controls, pads, knobs, and switches to ensure maximum control over the diverse sounds produced.
Essentially, a full-size controller's purpose is to provide maximum utility by ensuring all the necessary controls are within the grasping range of the recording station.
Most of these models tend to have the following features:
Additional software bundles
Hammer sensitive keys
Knobs and faders
Drum pads
Moreover, controllers help musicians transition much easily into electronic style playing by allowing them to play, compose, and perform all at the same time.
Comparison Chart
Alesis Q88 MKII
M-Audio Keystation 88 MK3
Studiologic SL88 Studio Lightweight Midi Controller
Arturia KeyLab 88 Essential 88-Key MIDI Controller
Nektar, 88-Key (IMPACT LX88+)
Best 88 Key MIDI Controller Reviews
1. Alesis Q88 MKII
You can expect the Alesis Q88 MKII to uphold its sturdy reputation and last a lifetime.
The simplicity of its design is something to note, as the controller focuses on delivering the best beats without the added bells and whistles of many of its counterparts.
Unlike its predecessors, it focuses on providing maximum utility by being extremely user-friendly and having all essential keys available on site.
Review
In the Alesis Q88 MKII, you will find many top-rated features that will help enhance your overall music experience without compromising convenience.
For starters, the controller's semi-weighted and velocity-sensitive keys embody a natural keyboard experience without the added hassles of an actual keyboard.
We found that the controller offers its users maximum control and convenience when it comes to making great melodies.
For instance, there are Octave/Transpose buttons found directly on the controller, providing the user with a full piano experience.
There are also fully accessible Pitch Bend and Modulation wheels that help add more expression to the tunes.
Compared to previous models, it boasts transport and cursor buttons as part of its design.
These buttons enhance overall functionality by providing easy access to control the essential features of the supporting software or digital audio workstation (DAW).
We particularly love the level of compatibility and convenience that this controller offers.
For instance, there is a five-pin MIDI jack provided for easily connecting to additional MIDI sound modules, synthesizers, and samplers.
Moreover, it is shipped ready to be used right out of the box, with the premium software package built-in and already installed.
This software package has a wide range of features, ranging from Pro Tools to MPC Beats, to complement a variety of musical expressions.
In terms of versatility, the Q88 MKII comes with both a standard DIN MIDI output and an additional USB port.
This means that even when the controller is not being used with a computer, you can use it as a standalone unit via an optional power adapter.
2. M-Audio Keystation 88 MK3
The M-Audio Keystation 88 MK3 is a versatile entry-level controller that will complement music production for anyone.
Whether you're a performer, a student, or a producer, you will find many features in this device that you can take advantage of.
Due to its lightweight and portable design, it is a great traveling companion and can be easily set up on the go.
Review
The sleek and slim design of the M-Audio Keystation 88 MK3 is complemented by a lightweight, sturdy plastic construction, which makes it a great traveling controller.
Although the semi-weighted keys of the controller have no anti-slip coating, they offer a non-slip utility with touch-sensitive features.
Also, despite its compact design, you will love the simple outlay of the buttons and wheels that add to the controller's overall user-friendly vibe.
For instance, there is a full range of octave buttons, pitch-bend and modulation wheels, and volume fader located directly on the controller.
Unlike previous models, it boasts transport and directional controls that allow users to directly interact with the supporting software in use.
It does not require any additional mouse or trackpad, so the controller's portable nature allows easy on-the-go setup with built-in USB-MIDI connectivity.
We found the software package included in this controller to be mid-range compared to other counterparts.
However, the SONiVOX Eighty-Eight Ensemble software allows users to enjoy piano sounds and use the controller right out of the box.
The controller is also compatible with external expression pedals, which means that you can further manipulate sounds along with the DAW.
3. Studiologic SL88 Studio MIDI Controller
If you are looking for a lightweight yet sturdy touring controller that offers a high-value gigging experience, check out the Studiologic SL88.
With a simple, user-friendly interface, the controller's hammer action keyboard offers maximum versatility with programmable keys.
Review
The Studiologic SL88 Studio MIDI Controller's sturdy design with a minimalist look offers maximum utility without compromising longevity.
An impact-resistant synthetic metal compact case protects the internal mechanisms to help musicians transport the controller safely.
You will love the overall feel of the plastic keybed, as it offers customizable settings to match your personal preferences.
Every key in the hammer action keybed can be adjusted against soft to hard or custom settings with the six available velocity response controls.
Once set according to your preferences, the system's built-in memory function can store 10 custom settings so that you don't have to adjust them every time.
We found the Studiologic SL88 offers users maximum utility in terms of connectivity.
For instance, there are two pedals specifically designed to support regular sustain pedals, while a third pedal input supports a continuous controller.
Moreover, an additional fourth pedal offers versatility in terms of accommodating either a multifunctional or controller pedal.
There is also a contemporary command center built within the controller in terms of a TFT color display and a multi-position selector control knob.
This display's enhanced capabilities ensure enough memory for 250 programs in 12 groups, with four programmable zones for every memory function.
These can also be split or layered over one another to provide maximum versatility and support in producing unique music.
4. Arturia Keylab 88 Essential 88-Key MIDI Controller
If you are looking for a controller that offers a wide variety of software sounds with a close-to-piano feel, the Arturia Keylab 88 Essential is a great option.
Here, you'll find various knobs accommodate every recording need by interacting with multiple virtual synths and integrating with transport functions, like play, loop, and record.
Review
In terms of design, the Arturia Keylab 88 Essential's soft white finish with a simple layout matches no other.
Made from durable plastic and weighing just under 29 pounds, the controller is built for travel between gigs and studios without compromising performance.
You will particularly like the controller's high-performing Analog Lab software that offers extreme versatility to music producers.
The smooth rotary encoders, faders, and pads work together with the Analog Lab or DAW when preset to match personal preferences.
We particularly love how the Analog Lab offers maximum control right on the keyboard panel of the controller.
This user-friendly keyboard integration allows users easy access to multiple synth controls, such as filter offs and ADSR.
This means users can easily make adjustments to their music in real-time without needing to reach over to any external mouse or trackpad.
Although the DAW command center of this controller is similar in utility to that of its predecessors, we found the layout of the controls most attractive.
For instance, there are soft touchpads that help make changes and edits to recordings on the go.
The Transport controls also help users go over their previous recordings with ease and convenience and without requiring any computer support.
Finally, you will find a dedicated Save button that lets you save recordings in short bursts while you are playing.
Despite the preset MIDI mapping configurations, the controller allows users to make easy adjustments through the MIDI control center, easily accessible through a PC.
5. Nektar Impact LX88+
The Nektar Impact LX88+ is the perfect controller for people who prefer using multiple different controllers for their synth.
The semi-weighted keys of the controller may not be at par with those of a traditional piano, but they still produce some decent tunes.
Review
At first glance, the Nektar Impact LX88+ might seem like it has an overwhelming number of controls on the mainboard.
However, after much speculation, we found these controls to be intricately placed and easy to use with some direction.
For instance, the pitch bend and modulation wheels are carefully placed on the left so that you can conveniently access them while playing.
Nonetheless, the controls provide maximum versatility in terms of sound in a portable controller like this one.
You will find that the semi-weighted keys perform at par with their weighted counterparts because of the built-in velocity curves.
These four velocity curves are designed to naturally adjust to your playing style and are a recommended feature for novice players.
Still, there is also an option available for more seasoned musicians that let you choose from one of the three fixed velocities.
Additionally, eight velocity-sensitive pads are built into the device to add more functionality to the keybed.
You will love the "Pad Learn" feature, which lets you assign a sound or note for each pad for easy identification.
Although the controller does not come with its software bundle, it is compatible with a few external ones, such as Sonar, Reason, and Cubase.
What Are Split Keyboards in an 88-Key MIDI Controller?
Smaller keyboards with less than 88 keys often do not have programmable zones that can support playing and composing two different sounds at the same time.
However, with an 88-key MIDI controller, you can separate the left and right sides by programming each zone to play a different sound.
This feature is most preferred by recording artists who want to sync their music to the supporting computer system as soon as possible.
Moreover, by programming different splits into the keyboard, they can produce complicated and layered music at a much faster rate.
What Are Hammer Action Keys in an 88-Key MIDI Controller?
Hammer action keys are weighted keys that resonate most closely with the keys of a piano.
This is also the primary purpose why most musicians opt for 88-key MIDI controllers, which help control the sounds most adequately.
Still, weighted keys on their own cannot produce piano-like sounds and must be coupled with supporting features.
For instance, make sure your controller has a USB to Host connection, is DAW-compatible, and comes with multiple inputs to support additional sounds.
Not all 88-key MIDI controllers have weighted keys, too.
Therefore, we recommend looking for velocity-sensitive features that will help achieve sounds similar to that of a piano.
Which Is the Best MIDI Controller?
The best 88 key MIDI controller will feel and sound like a traditional piano but with split zone capabilities, custom control settings, and software versatility.
That said, we found the Studiologic SL88 Studio to be the best because of its hammer action keys.
Not only does it feel like a piano, but it also has multiple controls with software integration that help produce a variety of sounds.
With this, you can embrace your creativity and produce unique sounds you can call your own.