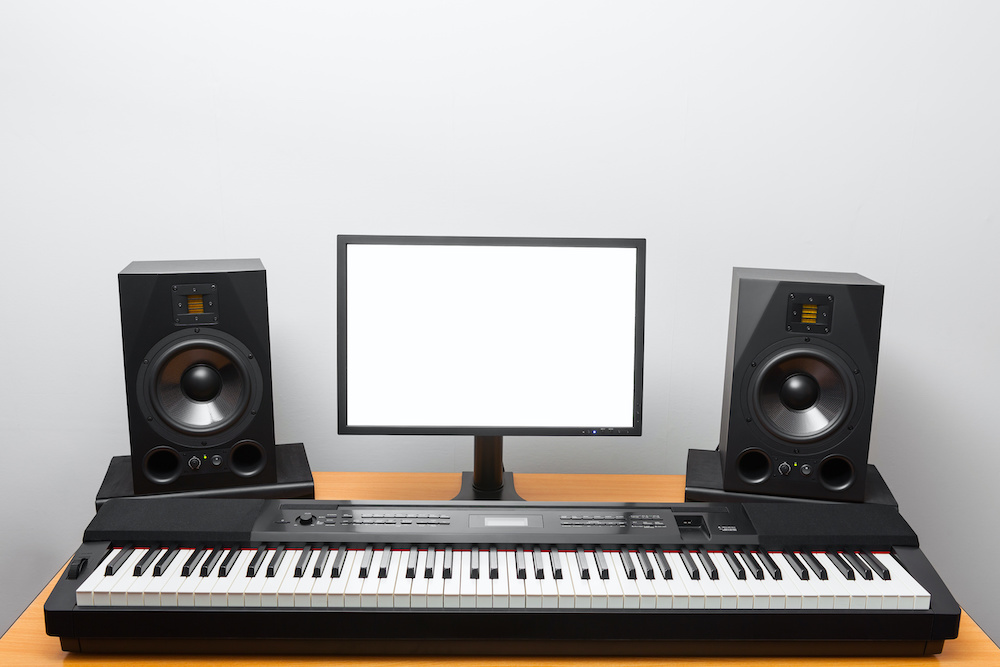 How To Use a MIDI Keyboard in FL Studio 12: An Installation and Troubleshooting Guide
If you're wondering how to use a MIDI keyboard in FL Studio 12, we have the answer for you right here.
When it comes to working with MIDI, FL Studio's talent knows no bounds.
From recording and editing to using controllers to creating real-time sounds, there's a broad range of features you can access when you learn how to use MIDI keyboard with FL Studio 12.
There is no doubting a MIDI controller's ability to extract the highest potential from any DAW.
By knowing how to use MIDI on FL Studio, you can get the most out of the DAW's live performance features, plugins, and instruments.
Today, we'll walk you through the steps involved in establishing connectivity between the MIDI keyboard and FL Studio 12.
The world of audio production has so much in store for those who know how to connect MIDI keyboard to FL Studio 12.
How To Connect MIDI Keyboard To FL Studio 12
To know how to connect a MIDI keyboard to FL Studio 12, you'll need to first dive into the MIDI Settings section.
This is where you discover how controller selection and controller type and MIDI input set-ups are done.
You can take advantage of several present device maps to learn how to setup a MIDI keyboard in FL Studio 12.
However, make sure to choose one that's appropriate so your hardware controls are mapped correctly and everything goes on without a hitch.
Step #1: Select the Controller
The MIDI tab in the System Settings window is where the list of hardware and software MIDI tools on or linked to your system can be found.
These devices can be used for MIDI input or output. You have controller keyboards, loopback tools, and software and hardware synthesizers.
As far as controllers go, the most common ones used today are connected using a USB cable, as opposed to a MIDI cable, and offer a pad, mixer-style, or piano-keyboard interface.
Step #2: Connect and Install a Controller, a Synthesizer, or a Keyboard
It is a common misconception among those new to audio production that MIDI is an audio connection; it isn't.
This type of connection doesn't transfer audio, it transports note data, program changes, and knob movements to allow the controller to play software devices.
It also lets the FL Studio play attached MIDI hardware.
Before you can utilize the sounds of an external synthesizer that's being played by the FL Studio, there needs to be both MIDI and audio connectivity to audio device inputs.
This allows the FL Studio to record sounds triggered from the MIDI device via the MIDI out plugin.
Consider cord types you can use to establish connectivity. There are 5-pin DIN connectors and USB-based cords.
If your keyboard has a USB port, then it should connect directly to your computer using a standard USB cord.
On the other hand, 5-pin DIN connectors may require a USB cable or MIDI cable adapter before you can use them.
If your external keyboard already has a MIDI connector plug, then you won't need to purchase an adapter.
These pieces of information are critical in your mission to learn how to use MIDI keyboard with FL Studio 12 correctly. 
Step #3: Set Output and Input MIDI Instruments
It may be in your interest to select an input or output device. An "input" is a keyboard or controller that plays FL Studio instruments while an "output" is a tool that connects to your computer and acquires note data from the said DAW.
When learning how to setup a MIDI keyboard in FL Studio 12, you mustn't forget to apply this vital piece of info.
Setting up the output will involve port mapping. This provides you MIDI output interface options that allow FL Studio to send MIDI signals to external gears such as Samper, Drum Machine, and Synthesizer.
Conversely, the input set-up will entail connecting an external controller or keyboard.
If you have a USB or MIDI instrument that you want to be operated by FL Studio, some settings in the input tab must be altered.
Here's what you need to do to activate your keyboard in FL Studio:
Open FL Studio and go to the Options menu. There you'll find the MIDI remote control input, which you need to enable. This input is otherwise disabled.

Make sure the device on the input list is highlighted by clicking on it.

If your instrument also happens to be listed on the drop-down menu for controller type, select it, as well.

If your device's name is not on the list, it means it has no custom drivers. In this case, a generic controller or USB audio device must be used.

If there are no options, reinstallation of the appropriate drivers is necessary.

Once the controller has been highlighted, click on the enable button right below the input list. There must be a separate selection or deselection of each instrument on the list.

If successful, the light on the main panel indicating MIDI activity will blink every time knobs are moved or notes are played on the keyboard.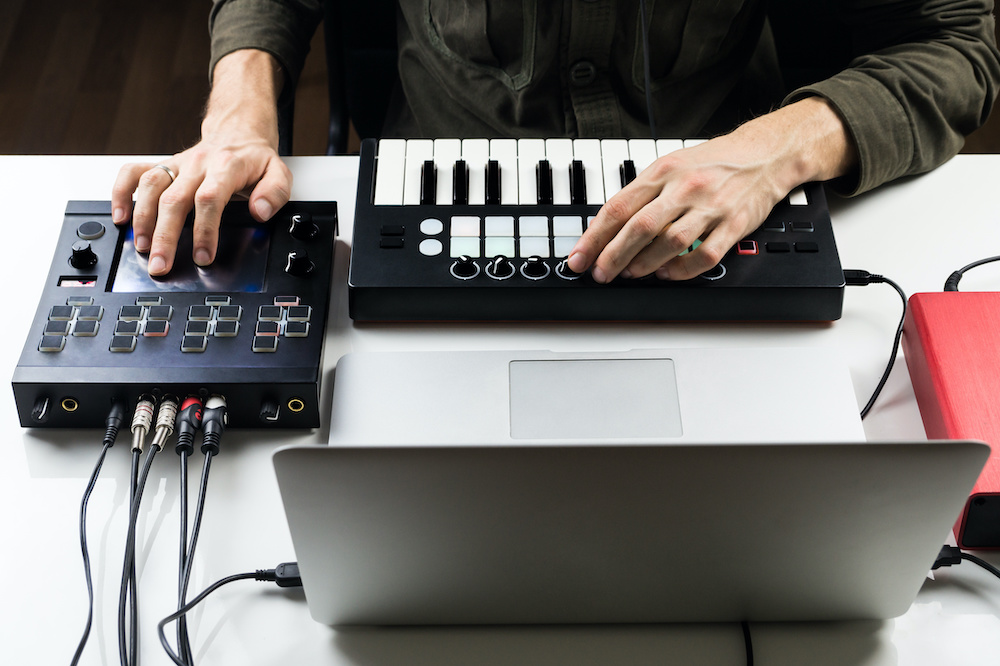 Step #4: Add External Files To FL Studio
The file tab can be found under System Settings. This setup section is important because it's where you save locations, add external VST or AU locations, and add external file locations.
Projects under FL Studio will be saved automatically. However, you might want to add extra folder locations for file saving.
Make sure these files are kept separate from the installation folder since this determines your level of expertise on how to use MIDI on FL Studio.
The File Settings page also allows you to add folders for samples and sounds used in FL Studio.
Lastly, it gives you the option to search for AU or VST plugins. Of course, you can ignore this feature if you don't plan on adding these plugins to FL Studio.
To add folders to the browser, left click on a folder icon at the beginning of a row, browse to the location, and then select "OK".
You can achieve the same result by double-clicking the text fields and using the manual method to enter the paths.
You can also left click on the "name" column and enter a personalized name.
The folder will then be set to this name in the browser. If you leave this section as it is, then the target folder's name will be displayed in the browser.
What is the purpose of these folders? These folders will be displayed in green font in the FL Studio browser for easy identification. Here are their advantages:
Dragging sounds, patches, or samples from the browser to a location in the FL Studio

Keeping external folders separate from FL Studio installation

Performing searches in the sound library manually

Making automatic searching and loading tasks easier
You're all done learning how to connect a MIDI keyboard to FL Studio 12! In case you want to change anything, just press the F10 function key.
This will lead you to the Systems Settings page where you're free to alter anything under Audio, Project, File, or MIDI Settings.
What Is the FL Studio Manual?
The FL Studio manual is sensitive to context. So, when you press F1 to activate it, it will direct you to a page that addresses the particular plugin or window in focus.
In this manual, you'll find tons of great resources on the FL Studio. It can also answer most of your questions regarding the said DAW.
Problems You May Encounter When Connecting Your MIDI Keyboard to the FL Studio
While we want things to proceed without a hitch, that rarely ever is the case for first-timers.
When your knowledge about audio production is limited, it's not uncommon to overlook certain things when connecting external devices to DAWs.
This may lead to controllers not getting detected or not responding to commands.
Input Box Not Detecting Anything
If the input box doesn't detect anything, you want to check if your device was powered up after you opened FL Studio.
Your operating system must have detected the instrument before FL Studio was opened.
If this wasn't what happened, then switch your controller off and turn it back on.
If you're using a USB cable that doesn't have a switch, then unplug and plug it back in.
Wait for your computer to detect the device before you open FL Studio.
Not Following Commands
Alternatively, items may appear on the input box yet refuse to heed your commands.
In this case, you want to click the button that re-scans your devices and then enable the instrument.
If that fails to yield the desired result, close the DAW, switch your controller off, and then turn it back on.
Again, if you're using a USB cord, then disconnect and reconnect it.
Wait for your computer to detect the device before powering up the FL Studio.
What Is the Velocity Curve?
You've gotten as far as basic troubleshooting, so you probably want to know some basic fine-tuning skills where the FL Studio is concerned.
In this section, we'll talk a little about the velocity curve.
The velocity curve is a feature that's applicable for MIDI keyboards and pad controllers.
It allows you to improve the relationship between the hardness of your strike, MIDI input velocity, and the velocity value sent to the device.
This is so that you can strike the instrument in the manner you're most comfortable with.
How To Use a MIDI Keyboard in FL Studio 12: The Conclusion
How well you're able to use FL Studio 12's plugins, live performance features, and instruments with the MIDI keyboard is heavily dependent on how well the two are connected.
These things can be confusing, particularly if you're new to audio production.
It's easy to overlook certain steps, which could lead to your keyboard not being detected by FL Studio 12 or registering in the input box yet failing to respond to commands.
If you want to learn how to use a MIDI keyboard in FL Studio 12, first learn how to establish connectivity between the instrument and the DAW correctly. Once that's done, the rest will surely follow.